First of all, I have to say that anyone who still hasn't heard of cryptocurrencies simply hasn't been paying attention to what's happening in the world. If you haven't heard the terms "cryptocurrency," "Bitcoin," or "digital currency" in recent times, you have a lot of catching up to do. Cryptocurrencies have been grabbing headlines in the recent past and they have exploded in popularity as well. I genuinely think they are a modern-day phenomenon.
Cryptocurrencies are digital currencies that work similarly to the traditional fiat currencies in terms of uses and applications. However, their creation and storage vary in that they are not provided by the central bank rather they are mined. Also, they are purely virtual thus cannot be stored in the bank like the traditional currency.
You can either acquire a cryptocurrency by buying it on an exchange platform or by mining it online. The very first cryptocurrency and probably the most popular one is the Bitcoin. It was released in 2009 and today we have over 1000 cryptocurrencies available. This number keeps growing and cryptocurrencies are bigger now than ever before.
The most popular feature of cryptocurrencies is their decentralization; they are governed by users instead of a central governing body. Cryptocurrencies are legal in some countries and illegal in others depending on the government. Indeed, cryptocurrencies are very safe payment modes because they allow you to secure any currency that you may own. Crypto transactions are largely anonymous in that your identity is protected from the rest of the users. The value of a cryptocurrency is determined by the demand for that coin. The coins use cryptography to verify and record transactions.
Some common cryptocurrencies include Bitcoin, Ripple, Litecoin, Dogecoin, Ethereum, Zcash, Dash, Monero and TRON.
Although I can't say for sure, I am pretty confident that cryptocurrencies are here to stay. They have changed the finance sector greatly and I don't see them going anywhere. Another thing I can't say for sure is whether or not they will totally replace the fiat currency. I guess we will just have to wait and see.
How to Buy Cryptocurrencies?
Purchasing cryptocurrencies is not as complicated as most people expect it to be. It is not that different from acquiring the traditional currency, only that the process varies a bit. The biggest difference is that you cannot walk into a bank or an exchange bureau and the buy the coin, everything is done online. Also, you require a cryptocurrency wallet and an account with a cryptocurrency exchange. if you have no idea what that means, do not worry I am about to make everything clearer.
Buying cryptocurrencies is very simple, all you need to do is a very secure internet connection. Then you'll have to sign up for a cryptocurrency wallet, have your money ready for payment and obviously a cryptocurrency exchange platform.
So let's go through the purchase process step by step. First of all, first of all, you have to acquire a digital wallet. You either search a specific wallet online and follow the acquisition process since they vary or you choose a wallet from your exchange platform of choice. You may need to provide your personal documents for verification.
Payment is mandatory, therefore equip yourself with either a bank account, a debit card or a credit card to pay for the purchase. After you have completed setting up your wallet, you will need to place an actual order. This is where the exchange platforms come in, here you can conduct cryptocurrency exchanges directly with other buyers. So you go ahead and place your order, pay for it and within no time, you will receive the requested amount of cryptocurrency. Believe it or not, the process is that simple.
Exchanges are the most popular way of purchasing cryptocurrency. There are a few other alternative ways to buy cryptocurrencies though not as popular. Such alternatives include cryptocurrency ATMs and Peer to peer exchanges.
Cryptocurrency Wallets
You're probably wondering why a virtual coin needs a wallet. In as much as cryptocurrencies are not tangible, they still are very valuable and they need to be stored somewhere. This is where wallets come in. and I am not talking about a leather wallet that you keep in your pocket.
A cryptocurrency wallet is a type of software program that stores all information relating to a certain digital currency. A wallet helps you to monitor your balance, send money, receive money, send tokens and receive tokens.
Millions of people all over the world use cryptocurrency wallets yet they do not understand how they work. first of all, cryptocurrencies are not stored in any one locations, therefore cryptocurrency wallets do not store cryptocurrencies but they store publican and private keys that enable the user to access the coins and interact with them. Private keys stored in the wallet must match the public address assigned to the currency.
There are three main types of wallets, the software wallet the hardware wallet and the paper wallets. A software wallet can be either online or on a desktop or even a mobile phone. For a hardware wallet, you store the private keys on a hardware device such as a USB. They make transactions online but are stored offline. Last but not least are the paper wallets and these provide the highest level of security. It is a piece of software that generates private keys which are then printed out, you use this address shown on your paper wallet to conduct withdrawals and deposits.
Even though cryptocurrency wallets are generally secure it is good to take caution in order to keep your money safe. Some of the things you can do to increase the security of your wallet include backing up your wallet, updating your software and adding extra security layers. Most wallets support several cryptocurrencies thus you don't need to set up a separate wallet for each of your currencies.
Before settling on a wallet you need to ask yourself a few questions. These questions include: Do you want to transact daily or you want to hold on to the coin? Are you planning to use several coins or just one single currency? And lastly, when and where do you like to access your digital wallet from? Having asked yourself these questions, here are some of the best wallet options
-Atomic wallet
-Bread wallet
-Mycelium
-Exodus
-Copay
-Jaxx
-Armory
-Trezor
-Ledger Nano
-Green address
-Blockchain (dot) info
Cryptocurrency Exchanges
I believe that you have heard of the traditional exchange platforms. Cryptocurrency exchanges work in a similar way, in that they enable you to buy and sell your cryptocurrency. You carry out transactions with other buyers rather than the exchange itself since these exchanges are peer-to-peer networks.
Exchanges allow you to purchase or sell a cryptocurrency using the traditional currencies or using alternative cryptocurrencies. 
The best cryptocurrency exchanges 

It's important to do a little research before you decide on what exchange to trade on. some of the things that you need to look pout for include the fees, the reputation of the exchange, geographical restrictions, exchange rates, payment methods and lastly, the verification requirements. Some of the best exchange platforms include:
In the US
Coinbase
Binance
CoinSwitch
Coinmama
Bitpanda
CEX.IO
Kraken
LocalBitcoins
Bitstamp
Gemini
Bittrex
In the EU
Binance
Bitstamp
LATOKEN
P2PB2B
EXMO
YoBit
STEX
CoinDeal
Bibox
Exrates
Globally
Bitbuy
ChangeNOW
Coinbase
Coinmama
Bitsquare
Localbitcoin
Linkcoin
Binance
Gemini
Huobi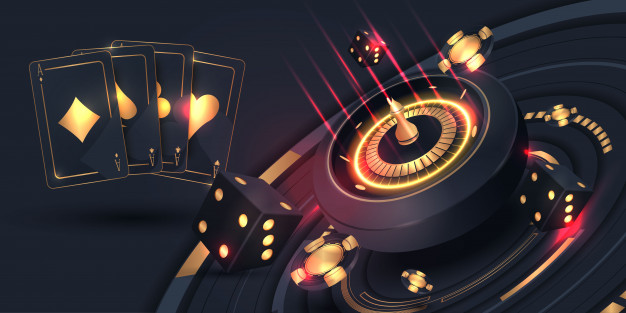 Gambling Online with Cryptocurrencies
Cryptocurrencies play a significant role in online gambling. Gambling sites today accept crypto currencies deposits and withdrawals from their users. Compared to the traditional banking option, cryptocurrency transactions are faster and way easier since they are processed instantly. Online gambling is the most convenient approach for people in restricted countries, people who feel that their games are rigged, people who wish to play games with high payouts, people who do not want to disclose their personal information and lastly, people who prefer to perform the transaction with zero or low fees.
Elimination of intermediaries reduces complications such as needing approval from the bank. You can send and receive cryptocurrencies from anyone, anywhere in the world. Any cryptocurrency gambling deposits are availed to you immediately. Also, gambling sites are able to send you any cryptocurrency withdrawals as soon as they are approved. This is really crucial especially in areas where online gambling is illegal or partially legal. Most countries regulate credit card and bank deposits and withdrawals associated with gambling.
Some of the most popular cryptocurrency casino games include:
-Blackjack
-Slots
-Roulette
-Poker
-Bingo
-Dice
-Sports Betting
-Esports
-Lotter
-Binary Options Trading
-Keno
-Baccarat
-Forex Trading 
Steps of cryptocurrency gambling
Recently, cryptocurrencies have been thriving in the online casino market. Gamblers' private information is now more secure than ever before. Also, cryptocurrencies reduce the transaction fees involved in gambling. The protection of user identity is another major advantage thanks to the anonymity feature. Some of the best cryptocurrency casinos in 2020 include Bet-Coin, Fortune-Jack, and 1xBit.
Cryptocurrency casinos allow players to use cryptocurrencies to fund their gambling accounts, thus eliminating banks from the equation. Here is an opportunity for a gambler to enjoy instantaneous money transfers, enjoy lower fewer, higher payouts, not to mention complete anonymity and play thousands of games at a single online casino from the comfort of your sofa. I'd imagine you are eager to get started, so come with me into the world of crypto casino. My intention is to teach you everything you need to know in very few words. From how to create and fund your wallet to playing your first game and finally withdrawing your winnings.
Acquiring the coins for gambling
You cannot play a cryptocurrency casino game without cryptocurrency. That essentially means that the first and most important step in cryptocurrency online gambling is buying your cryptocurrency and storing it safely in your wallet. Create and fund your wallet as I have already explained in the wallet section.
Playing at a cryptocurrency casino (create an account on an online casino of your choice)
Once you are done funding your Bitcoin, it is time for you to transfer these funds to an online casino. The good thing about cryptocurrency casino games is you can place the best without giving away any private information.
It a couple of minutes for your cryptocurrency to arrive at your casino. Can you believe that you will never need to enter your personal information while depositing?
Casing out your money
You should cash out your cryptocurrency so that you make use of real money in the outside world. All you need to do is copy the cryptocurrency reference code from your wallet's deposit section and then it on the withdrawal section of the casino.  It will take a few minutes for the amount to be credited on your wallet balance after which you can either use it as it is or convert it to traditional money. you can even withdraw it to your bank account. 
Advantages of cryptocurrency gambling
-Anonymity
-High transaction speed
-Easy registration, deposits and withdrawal procedures
-Lower transaction fees
-Fairness in games
-Highest security for personal information.
Conclusion
Blockchain and cryptocurrencies have changed the world we live in greatly, today you can buy food and pay for several other services using cryptocurrencies which were not the case a few years back. Since online gaming jumping on the bandwagon the industry has grown tremendously. Who knows, maybe in ten years' cryptocurrencies will be the most preferred payment method on all gambling platforms.
Presently, some of the best cryptocurrency casinos allow users to deposit cryptocurrencies but soon enough I believe there might even be a dedicated betting token for all online casinos. Let's wait and see.
This is not to say that cryptocurrency casino is bulletproof, scammers do exist. Not to mention the issue of volatility, so trade carefully. In a nutshell, you need to create a wallet, then move your funds from the wallet to the cryptocurrency casino, at this point you should be able to perform deposits and withdrawals from the casino and poker sites while playing your games. The last process is cashing out your cryptocurrency so that you can spend real money elsewhere.